WaAarbunny and some members of DaciaLegion (DcL) paid the Athens (ONE) hive a visit at about noon of June 9, Westeros time. And boy, oh boy, were there fireworks… even if saltpeter has not been discovered yet in this part of the world.
According to reports, Big Gaz was out of the castle partying with friends – trying out the special "Westerosi jute" – and forgot to lock the gates. Seeing this as a chance to dent their kingdom rivals, Dacia had their biggest guns port to ONE's territory and zero in on Gaz's unattended castle.
What followed was a two-hour rally siege that could rival any Castle Siege event as WaAarbunny and company pounded Big Gaz (Phrasing! – ed.).
When the smoke cleared, Dacia had a considerable drop in rating after acquiring total casualties of more than five million dead and more than seven million wounded. Nevertheless, DcL had enough power to remain first overall in the alliance rankings.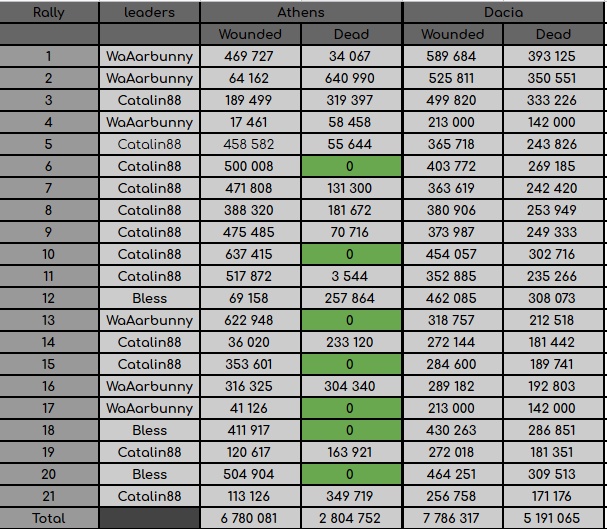 Athens, meanwhile, suffered above 9.5 million casualties after ONE Lords and Ladies sent their army to fill up Big Gaz (Again, phrasing! -ed.).
WaAarbunny is happy to report that his commander, Jon Snow, is unscathed after getting captured twice during the raid.
It was not all ONE victories though as DcL managed to sneak one past that freed Jon Snow from Big Gaz' Dungeon. Afterwards, Opux and Nevyn of Athens went to the Dacia hive to blockade the rally pipeline.
When reached for comments, Dacia released this statement through Diplomatic Advisor War Maiden:
We are at war; we found an opportunity and we took it. A great battle ensued. We attacked well and they reinforced well. We have all named the battle "Sunday, Bloody, Sunday".

It will go down in the history of K2 [as] a reminder that with a determined enemy, nobody is as safe as they think. All shared a common respect that day without the typical toxicity and negativity that surrounds world chat and some alliances.

His (Big Gaz) power was over 200 million, and now it's not.
Below are key battle reports from this siege.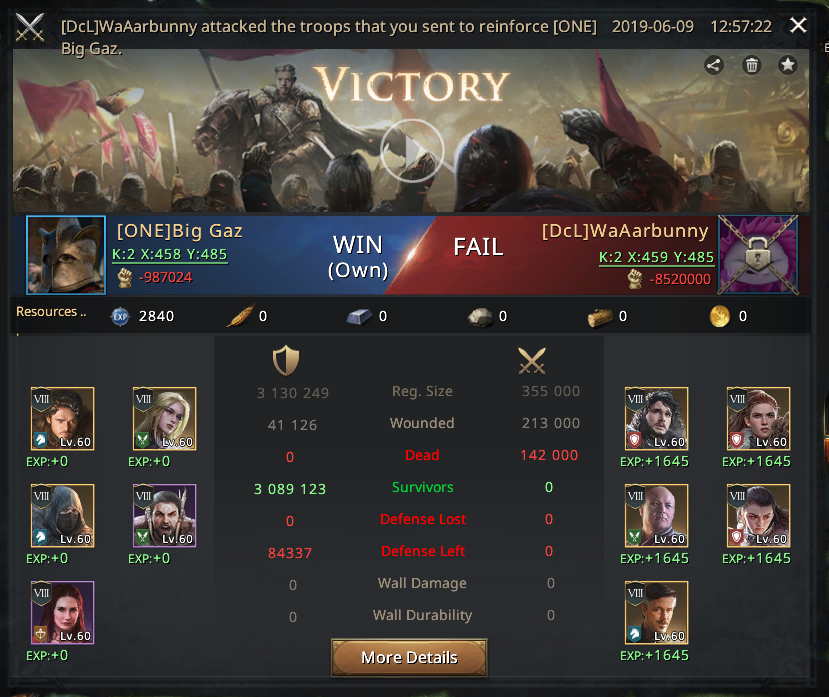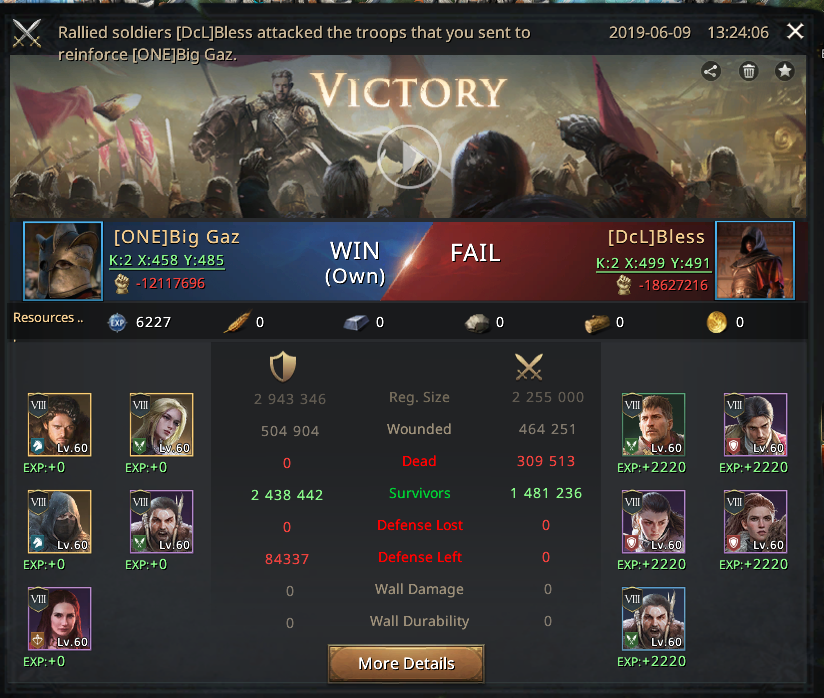 Here is Big Gaz's take on the attack on his castle.
To commemorate that eventful day, here is a music video dedicated to WaAarbunny and DcL's valiant effort and Gaz and ONE's steadfast resolve.
Any exciting battles happening in your kingdom? Let us know.