Because we got so much mail, we decided to do a two-parter.
K5 leading big against K8 in the first half of kvk, but losing in the end. Although CAI does occupy k5 KL aswell as k8 KL. Big rift in between the allys in K5 coming up after kvk and might not be as peaceful of a server in a while.

Kwinn
K5 has lost its no-drama and chill demeanor for some time now. Just my observation.
https://www.captiongenerator.com/1480282/Post-KvK-Debrief—K15-vs-K17

K17Raven
Now we feature the second go-to video meme of Westerosi. You know K17 has it bad when it gets both the "Untergang" and "Risitas" treatment in, what, a matter of days.
Love your posts. When you write about KvK, please note that ECL finished #1 worldwide. Sadly, we didn't win KvK as ECL and our sister alliance ECS didn't get much help from the rest of the kingdom, but I'm proud of our teams. Thank you.

Beth (aka Kynaston from K9)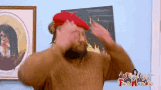 It is the big kahuna herself, Kynaston! We are honored with you writing to us.
We are getting traction, you guys; I can feel it!
So…Warsheep is full of crap like always. He booted the 2nd scoring alliance (ELT) from all server wide diplomacy channels and declared "DHR can win this KvK by themselves", while attacking ELT up to and during KvK. They then proceed to get their ass kicked by Lord Pingee from NYS (K15) and Mike Pence UN1 while Warsheep runs away to bubble. Funny thing is even after all that talk ELT still outscored them by a large margin in KvK standings, the big guns have all talked and if WarSheep isn't removed there isnt much hope in k17 https://imgur.com/a/lfD8KDN

Karasmov
A third mail about K17 in our special edition; fourth if you count the one we published before War of the Kingdoms.
This deserves another "Yowie Wowie". Take it away, Bray!
you should check out the mess that happened between k33 and k25, specifically what happened to [UYT]TERRAX or should i say [HUG]TERRAX.

throwaway
Not sure how to take it if it is tragic or comedic. A third whale devastated in this month's big event.
Hope this works, table for all the points per kingdom for comparison

Unknown inhabitant
Yes, this is helpful. Not just to help us in our recaps, but for everyone in Westeros as well.
No news is old news. Continue sending us raven messages.
Support The Raven Express. Become a patron today and be part of our Hall of Names!