With the War of the Kingdoms recaps done and dusted, we now go back to our mailbox and see what we got the past week.
OBV Group – AM – 08/14/2019 – 9:20am

Anonymous Inhabitant
This is an interesting group. You have K8, K33, K5, K14, K9, K12, and K18. These are the ones we recognize.
Good luck with the competition!
Vladspiros may be the first to reach 1B, but he still couldn't beat 11 times smaller player in solo points in KvK.

WhatTheFlock
Ooh… Throwing shade.
With the betrayal of WarSheep to all of K17 by declaring war to the leadup of KvK, K17 was decimated, due to this ELT is leaving K17 leaving it in the hands of DHR/DHK and their hundreds of alt accounts. Attached is just how weak K17 will become now that ELT is departing https://imgur.com/a/mfgdDzz

Raven from K17
I would like to know: would you be going to K14 like all cool people are doing?
Also, who betrayed who?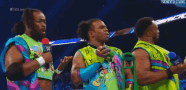 Hello, I'm RowdyPepper of GoldWarden [GCM] in Kingdom 19. I just wanted to send this raven to tell you guys that after our incredible comeback battle with Kingdom 9, their main whale alliance (ECL) was so impressed, that they have talked with our leadership about coming to K19. This has had extreme effects on the morale of the people of our kingdom, as we struggled to defend against them in 24 hours and win the KvK. There have been HUGE debates about the subject, and tensions have been rising. The majority of the Kingdom is left to scrap together rumors about the actions of the leadership. No one is sure how negotiations are going between our Leadership Councils, but should the ECL alliance and it's counterparts move over, the very balance of our Kingdom could crumble under the impact.

RowdyPepper
Nice name. Are you out of gum?
As for the body of your message, that has been mentioned before. I guess talks are gaining steam.
Should we take bets on what kingdom Eclipse would end up on? You can leave your wager and your guess here.