The downtime from yesterday gave us an opportunity to catch up on our backlog, both old and new. Here are some of the more interesting tidbits we have gathered dating back from a month ago up to the present.
Whales make big moves… or not
The silly season goes on as kingdoms prep for the coming War of the Kingdoms, which is tentatively slated for next week.
First one who made their move is MickeyM, who transferred to K8 after undergoing a tumultuous time with the now practically defunct DaciaLegion (DcL). We give a moment of silence to the Alliance Gifts and Alliance Trials levels lost to the Moon Door.
Meanwhile, new players emerged in the Kynaston transfer sweepstakes with K14 and a couple of single-digit kingdoms sending their entries after K19 practically tapped out of contention. Although K33 is not in Eclipse's (ECL) sights, TERRAX told The Raven Express that he welcomes the challenge of anyone, including Kynaston and her alliance, to enter TheWolfpack's (UYT) domain.
THIS JUST IN: K5 out of the running for Kynaston and ECL.
Alliances test waters in, make headway to other kingdoms
We got an unverified rumor that 100Kings (1KS) of K14 is on their way to K18. What we have instead is visual confirmation of a NORDMANN (NOM) castle found bubbled on this late teens kingdom. Verified to head to K18 is TheWinter (win) of K6.
Another lone ranger lost in the woods is a Stronghold (SGh) castle sighted in the middle of K44. SGh is originally from K6 but is currently recognized as K25… or maybe they are just everywhere, still looking for a new home.
Speaking of K6, BraccioPuzza of the coalition of alliances composed of StormOfSwords (SvS), ThornesOfDorne (TOD), TheGoldenCompany (TgC), NightsWatchWarriors (NwW), F1R3NBL00D (F1R), and 1C3NBL00D (1C3), has put out in the open that they have trimmed their shortlist to seven kingdoms.
AloneWolves (AWS), HonoroftheNorth (HoN), BendTheKnee (BtK), BloodAnger (MBV), and two more guilds have either totally left K6 or are in the process of completing their transfer, as per another bird. According to them, members of HoN have scattered throughout the realm, with two council members opting for K25, another batch settling on K11, and another still on their way out of K6.
CrusadersOfLight (C0L), a vital Burning (FoF) ally, has released an announcement that they are departing after War of the Kingdoms.
Aside from K6, another kingdom suffering from membership drain is K25, with an unnamed alliance looking to leave and a Lady coming from SeeKnDestroy (SKD) welcoming herself on the K44 Common Kingdom Hall.
THIS JUST IN: K1's FireandBlood (FAB) [ed: not to be confused or associated with F1R of K6] declared their intention to go to K24.
K8 rogue evicted to K24
Handling rogues is something not new to both K8 and K24. Matryx, a 230-million-powered castle owner who held a Great City for K8 in the last War of the Kingdoms and called it a day, left for K24 after getting pummeled on K8. This is in retaliation for hitting alliances after the big event concluded humiliated when attacks on a relatively smaller alliance cannot get past through the defense in place.
Welcome to K24, kid. Hope they treat you well.
From our old files: DalekPrime has left K41; AmaraH departed K44 for K33, joined MAHARLIKA (UY4), and immediately got kicked; another Lord who was briefly on K33 was recently found on K28 wrecking his personal brand of havoc; and Unpredictabl, after a brief foray on K11, has decided to stay on K14 for good… for now. Truly unpredictable.
New kingdom, new name for old K14 alliance
Recently transferred clan Winterfell (W#F) of K44 has been renamed to AlwaysWinter (A#W).
Proposed lover's suicide turned planned mutual murder on K11, happening or not?
Taking a page out of Romeo and Juliet, a Lord and a Lady from rival alliances have decided to end it all and go for a date-suicide. Heretic of XGame (XGA) and LUU, currently of Starksrevenge (SRK), agreed to this arrangement back in more peaceful times in the kingdom.
This nearly came to a head that we even suggested holding this final meeting in that mythical forest in the Far East where people conclude their fate with their own hands. However, both agreed to have this sojourn beside a cliff so that they can jump together after consuming their final feast.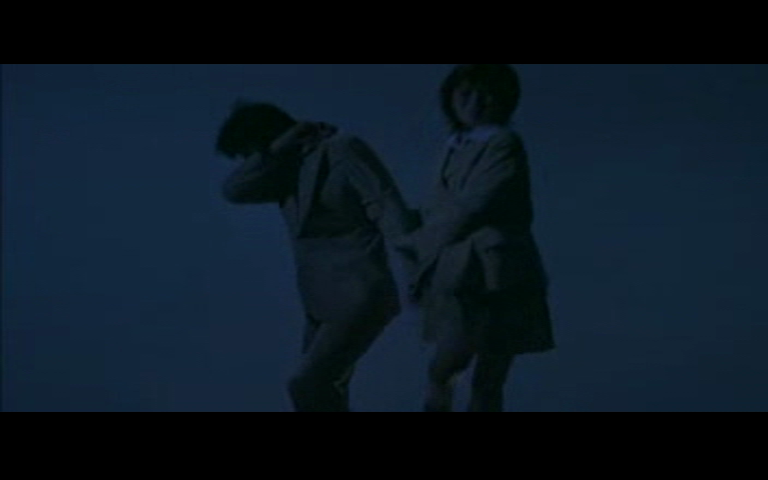 We followed up on this story a few weeks later to find LUU leaving this message on the 'original' K11 Common Kingdom Hall (yes, if you are not aware, they have two active Common Kingdom Halls each led by K11's major factions):
If you don't see me there tomorrow, I [did not] have a good exam, so I [killed] myself, Heretic (sorry if I let you out of that).
Asking for more information, she responded to The Raven Express, "…Given the circumstance, we can change the suicide [to] a mutual murder. [It is] more reasonable, we are enemies [maniacal laughter]. Why [will he] let me live, and why [will I] will let him live?"
To which Kitsunexx of TheHighCouncil (tHC) interjected, "Or you can both shoot each other's head. Your choice."
After this exchange, a number of Ladies went out of the woodwork to declare that they also have a pending schedule with Heretic – an equally intimate but less lethal appointment.
Don't die, Casanova.
Religions spread in Westeros
Whoever said The Seven Gods are the only ones in the religion game in the realm?
A prophet of Snodism, the denomination that follows the Snail God, was overheard by The Raven Express saying that the religion that originated on K2 has been spread to several other kingdoms, one of which being K8. Meanwhile, the Pineapple on Pizza Cult has been spreading the word of non-blasphemous Essos cuisine both on K9 and K19.
That said, may we have a spinoff for the followers of Finn, Jake, and Wolverine and call it the Sect of Bacon Pancakes?
Do you have any interesting stories to tell? Let us know.
We are also on Patreon. Be a Patron today and become part of the Hall of Names.
Featured image courtesy of Pexels. Image courtesy of USA Today. Instagram post courtesy of thehughjackman.