In yet another episode in the ongoing battle for supremacy on K2, DaciaLegion (DcL) made the most out of a glitch in the matrix and made away with two Great Cities – King's Landing and The Eyrie in the most recent Castle Siege.
In what was deemed to be a total eclipse performed by the Old Gods, everything in Westeros froze for about three hours before the sun fully shone again. In the end, Athens (ONE) found themselves without a major castle.
It seemed ONE didn't have the numbers just like we didn't last time… When R4V (Raven) took Storm's End from them, they pretty much bubbled up. Smart move as nobody knew what maintenance was going to be like. Plus, [ONE] saved troops to fight another day when they [have] more numbers.

War Maiden, Diplomatic Advisor, DcL
The remaining big castles that changed banners are Sunspear (Wulf – DOG from RegentsoftheWeirwood – RAW) and Highgarden (DYNASTY – DYN from R4V).
Meanwhile, Reaper Iru of DragonHeim (DHE) revealed to us a message from the Old Gods regarding the eclipse.
Dissension in the Rebellion?
In other matters, it has come to our attention that the Rebellion is undergoing a re-shuffling of its member alliances.
As per Reaper Iru, DYN and R4V had a disagreement during the Castle Siege event on which camp would occupy Highgarden. In addition, Rasgarnorte (RGT) was removed from the official list of member alliances after its leader abandoned their post at the Rebellion Common Hall.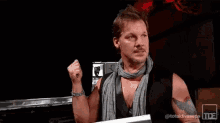 I personally want to clean house… We have some non-contributing members who are here for the 'free' protection, and I like them to merge their warriors to the leading alliances (R4V, DHE). Others are seeing the Rebellion as a good Samaritan, being its cause of existence [is] to protect smaller alliances, and [this] should be viewed as such for the world. But I always demanded contribution as payment for membership.

The deal from now on is, the most capable and strongest rally leaders hold the (Great) Castles, as they are the ones capable of putting up the best defence against Dacia.

As some alliances moved to K5 (KWF – KnightsOfWildfire, HU1 – Aranyszarvas) and K8 (DYS – DRACARYS), we are considering recruiting other alliances with capable rally [starters]. Also, some other potential offers are on the table, which would increase our foothold within the kingdom.

With KvK coming close, more and more deals are being made cross-kingdom, and my birds are working overtime to feed me [the] wildest stories. If there are rumors of problems in the Rebellion, there might be some, but [it is] nothing we can't manage. [There] is no division amongst leaders, even though we might make some changes in alliance composition.

Reaper Iru
When asked about the matter, War Maiden replied, "We don't concern ourselves with this "Rebellion"; who is in it, who isn't… Their motto is 'Hearts Full of Hate', yet we're the tyranny that they want to destroy? Sounds counter to their message about us."
"It's all fun and games as long as the personal attacks stop. Some of [them] can go way beyond normal trash talk. Our view? 'Be polite, be professional; but have a plan to kill everyone you meet.'" she added.
How do you think K2 would progress after this development? Post a comment below or drop us a raven message.